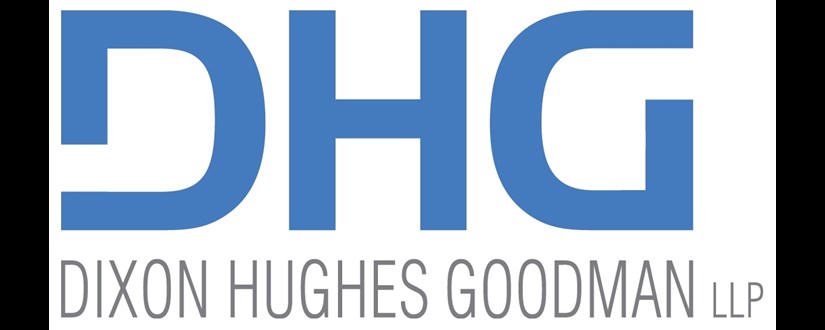 Dixon Hughes Goodman Donates 773,741 Pounds of Food in Sixth Annual Count the Cans Campaign
July 26, 2017 2:22 PM
Dixon Hughes Goodman held its annual Count the Cans food drive in June with employees and partners across its footprint donating dollars, canned goods and volunteer hours to hunger relief organizations in 13 states. In total, DHG donated 773,741 pounds of food and more than 880 service hours during the 10-day campaign. The firm has donated a total of 4,569,555 pounds of food over the past six years through Count the Cans.
"Supporting families and individuals in need starts with our passion to serve. We look forward to Count the Cans each year as we strive to make an impact for our local food banks," said Caron Crouse, Market Managing Partner, Hampton Roads.
In the Hampton Roads region, the DHG Norfolk office donated 2,590 food and pet items, gave $3,865 and volunteered 22 hours to benefit the Foodbank of Southeastern Virginia and the Eastern Shore. The DHG Newport News office donated 141 food and pet items and $740 to the Virginia Peninsula Foodbank.
"Giving back to our community is part of who we are as a firm and as individuals," says Matt Snow, Chief Executive Officer. "I am proud to see our people fully living and embracing our DHG values and coming together as ONE DHG to make an impact through Count the Cans."
Special theme days such as "Macaroni Monday," "Tuna Tuesday," and "Virtual Food Friday," as well as an inter-office points-based competition were incorporated into the 2017 food drive to encourage employee engagement and friendly competition. Pet food was also collected and donated to local food banks and humane society organizations to help feed animals in need.
Count the Cans: DHG employees and partners donated a total of 773,741 pounds of food as part of the 2017 Count the Cans campaign. The firm strategically hosts its annual food drive during summer months to help food banks and hunger relief organizations stock their shelves while children are out of school and without nutritious school meals.
About Dixon Hughes Goodman With more than 2,000 people in 13 states, Dixon Hughes Goodman ranks among the nation's top 20 public accounting firms. Offering comprehensive assurance, tax and advisory services, the firm focuses on major industry lines and serves clients in all 50 states as well as internationally. Visit www.dhgllp.com for additional information.