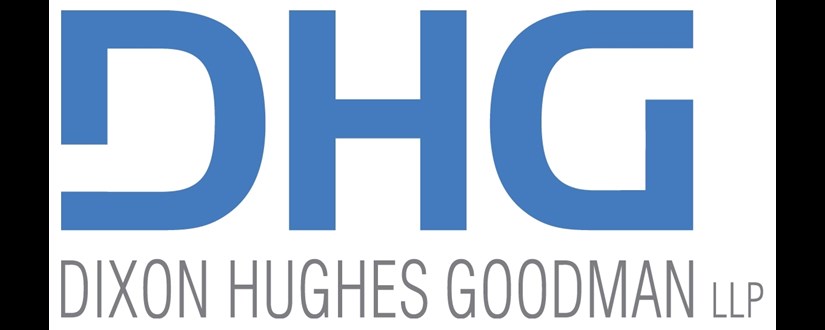 Dixon Hughes Goodman Welcomes Government Contracting Senior Consultant, Jacob Barclay
May 5, 2017 3:56 PM
Dixon Hughes Goodman (DHG), a top 20 public accounting and advisory firm, is pleased to announce that Jacob Barclay has joined the firm as a Senior Consultant in the Government Contract Advisory practice. He works out of the firm's Norfolk, Virginia office and will help government contracting companies navigate federal contracting compliance rules, regulations and standards.
"Jacob is a dynamic young professional with an outstanding track record in the government contracting industry. The experience he brings to our team will truly benefit clients in the Hampton Roads market," said Bill Walter, Managing Partner, Government Contract Advisory practice.
Jacob brings more than six years of government contracting accounting experience. His areas of focus include assisting government contractors with Federal Acquisition Regulation (FAR) and Cost Accounting Standards (CAS) compliance, Defense Contract Audit Agency (DCAA) audit support and defense, proposal cost and pricing support, forward pricing rate strategies and integrated business system requirements.
In the community, Jacob is a member of the Virginia Ship Repair Association and the Tidewater Association of Service Contractors. He is a graduate of James Madison University with a Bachelor of Science in Accounting.
About DHG Government Contract Advisory Practice Our Government Contract Advisory Practice is active in government contracting trade associations, keeps up to date with the effects of policies on the local and national levels and provides proactive advice to our clients. In addition, we actively monitor the Federal Acquisition Regulation and Cost Accounting Standards Board agendas, new guidance and interpretations, as well as changes generated by the Small Business Administration (SBA).
About Dixon Hughes Goodman LLP With more than 2,000 people in 13 states, Dixon Hughes Goodman ranks among the nation's top 20 public accounting firms. Offering comprehensive assurance, tax and advisory services, the firm focuses on major industry lines and serves clients in all 50 states as well as internationally. Visit www.dhgllp.com for additional information.
#