Marathon Consulting Named as one of the Best Places to Work in Virginia for the Fourth Time
February 24, 2017 3:11 PM
Marathon Consulting, LLC, a leading IT Consulting and Digital Marketing firm based in Hampton Roads, today announced that the company was named to the 2017 Best Places to Work in Virginia. Following last year's 1st place finish, Marathon ranked 12th this year among the 63 companies in the Small Employer category, which includes employers with up to 99 U.S. employees. This is Marathon's fourth time on the list, ranking 1st 2016, 19th 2015 and 12th in 2013.
The annual list of the Best Places to Work in Virginia was created by Virginia Business and Best Companies Group. The statewide survey and awards program is designed to identify, recognize and honor the best places of employment in Virginia, benefiting the state's economy, workforce and businesses. The 2017 Best Places to Work in Virginia list is made up of 100 companies.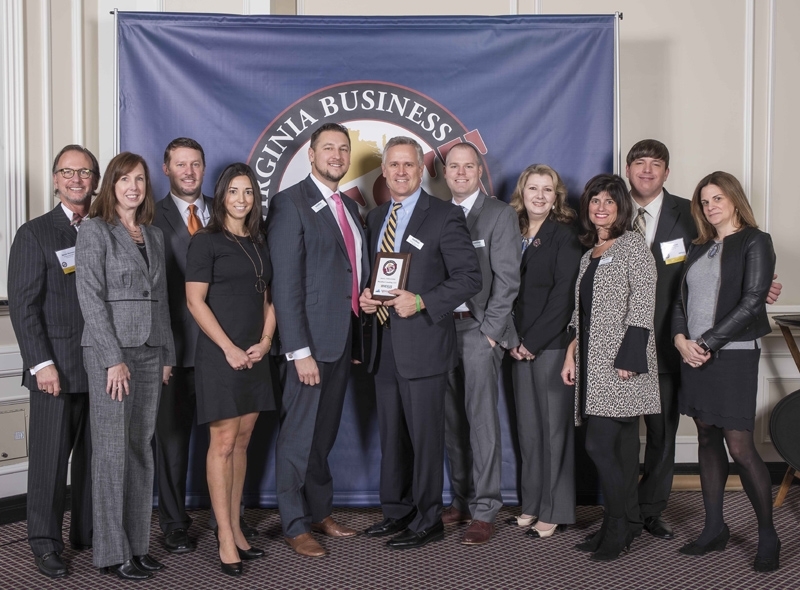 "As Marathon enters our second decade as a premier technology provider in Virginia, there have been many achievements that we can reflect on.", said Harris Pezzella, President of Marathon Consulting. He continued, "To be recognized as one of the best places to work in all of Virginia for the fourth time ranks as another great milestone for a company who, at its heart, has always been guided simply by the "Golden Rule" when it comes to our clients and our people. This formula has served us well, and allowed us to work with some of the finest people the industry has to offer." Companies from across the state entered the two-part survey process to determine the Best Places to Work in Virginia. The first part consisted of evaluating each nominated company's workplace policies, practices, philosophy, systems and demographics. This part of the process was worth approximately 25% of the total evaluation. The second part consisted of an employee survey to measure the employee experience. This part of the process was worth approximately 75% of the total evaluation. The combined scores determined the top companies and the final ranking.
About Marathon Located in Virginia Beach, Virginia, Marathon Consulting helps clients bring cost-effective solutions to high priority business challenges. Marathon's services result in quick pay-back and high ROI, allowing clients to maximize the benefits of their IT investment. Marathon offers a full range of software development and related information technology services including: • Mobile Application Development • Data Warehousing • Specialized Reporting Solutions • Custom Application Development • Intranet & Extranet Portal Development • Website Design & Development • Web Application Design & Development • Search Engine Optimization (SEO) • Pay-Per-Click Campaign Management • Project Management • Business Analysis • Software Package Selection • IT Performance Assessments • IT Planning Marathon can be reached at (757) 427-6999, or on the Web at www.marathonus.com.