Sizzle, Swizzle & Swirl @ Ruth's Chris!
June 12, 2015 5:00 PM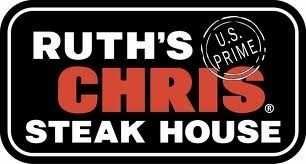 Enjoy their $8 Happy Hour, Sunday - Friday, 4:00 - 6:30, available at the bar and on Ruth's Chris AWESOME new patio! Click here to view the happy hour menu featuring a Prime Burger, Tenderloin Salad, and Crab Au Gratin, along with specialty cocktails and other beverages. All for $8!