CBDA Committees
GETTING INVOLVED IS WHAT ITS ALL ABOUT!
Much of CBDA's success is due to the hardworking members who volunteer their time and service on a CBDA committee. This structure allows CBDA take the lead on a number of issues impacting growth within the Pembroke SGA; effectively communicate ideas, concerns and strategies for development with city officials; plan and execute events to enhance member networking opportunities; and provide advice, guidance and planning for the organization's internal operations.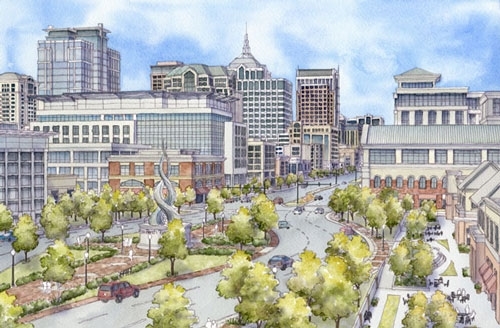 Design Review Committee
Serves as a resource for those seeking to develop, redevelop or renovate within the CBDA/Pembroke Strategic Growth Area (SGA) boundary. The committee's intent is to give businesses and developers insight into the zoning and design guidelines for the CBD/Pembroke SGA, clarify the City's design expectations, and offer perspectives on proposed site, architectural, and sign designs with regard to the City's goals and intended direction of specific guidelines. Chaired by Mike Ashe, President, Michel C. Ashe, FAIA Architecture.
Events Committee
Actively assesses the membership to determine events of interest and sets the calendar each year. Emphasis is placed on events that offer exceptional networking by hosting prominent and informative guest speakers while attracting political, business and community leaders. Events are designed to provide members and sponsors with a variety of unique opportunities to promote their brand, service or product. The committee works with the Finance Committee to establish financial criteria necessary to carry out the mission of the CBDA. Chaired by Alex Divairs, Vice President, Divaris Real Estate, Inc.
Finance Committee
(Selected by the President and Executive Board) Responsible for oversight and establishment of the budget, developing revenue criteria, and evaluating operating expenditures to maintain the organization's fiscal solvency. Chaired by CBDA Treasurer, Steve McNulty, Executive Vice President, TowneBank.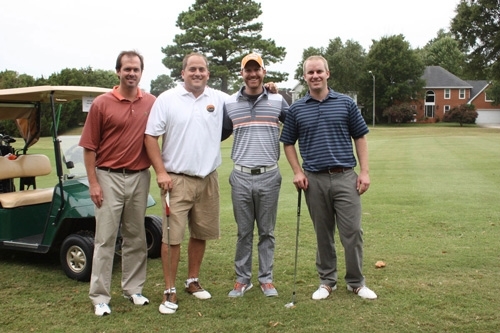 Golf Committee
Plans and executes the annual CBDA Golf Tournament. The tournament offers morning and afternoon shotgun starts and sells out with 240 golfers from the local business community. Company promotions and business development are enhanced by activities at each hole sponsored by CBDA member companies and other prominent businesses. This event creates an interactive and enjoyable experience for the golfers with proven networking opportunities. Chaired by Matt Ripley, Director of Sales, Telcom Systems.
Last Night on the Town Committee
Provides guidance for event development and coordination of city services, stakeholder participation, and event management for the annual Last Night on the Town New Years Eve Celebration at Pembroke Mall and Town Center. Committee is comprise of representatives from Pembroke Mall and Town Center businesses including retailers, hotels, and restaurants, along with city staff and contractors, event sponsors and CBDA directors. Chaired by Tony Nero, President of Development, Armada Hoffler.
Membership Committee
Establishes value proposition for members, reviews and evaluates member applications, recommends applicants for approval, and sets the organization's dues structure. Its mission is to strengthen and encourage membership growth and involvement in the Pembroke Strategic Growth Area and the Central Business District. Chaired by Mark Slaughter, Partner, Willcox & Savage.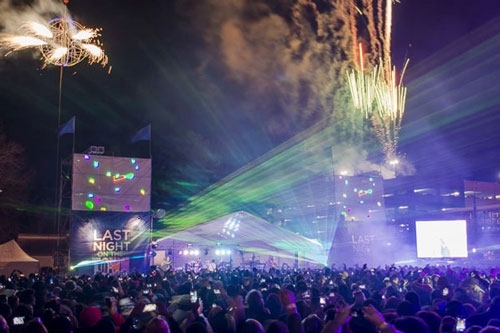 Nominating Committee
Evaluates CBDA membership to select representatives from active and engaged businesses to serve on the CBDA Board of Directors. Chaired by CBDA Founding Member Gerald Divaris, Chairman of the Board & CEO, Divaris Real Estate, Inc.
SGA Advisory Committee
Works with city staff and elected officials to assess the needs and establishes priorities within the area. Advocates for growth and development opportunities that will further the city's vision of the Pembroke SGA as a mixed use urban center. Issues include roadway, pedestrian and infrastructure improvements, code enhancements, the establishment of a cultural arts district, environmental initiatives, and the extension of light rail to Town Center as the next phase of a regional multi-modal transportation system. Chaired by CBDA Executive Committee member Burrell Saunders, Partner Saunders and Crouse, Architects
SGA Retail/Business Committee
Creates a forum for the local retail and restaurant community to collectively promote and connect their interests. Committee members identify and address issues of mutual concern and endeavor to add value to each commercial entity with active cross marketing. The committee also plans and hosts networking events specifically for retailers throughout the SGA. Chaired by Jeanne Evans-Cox, CBDA Executive Director. Meetings called at the pleasure of the chair.
Stakeholders Committee
Meets regularly with the City Manager's office to review and discuss opportunities for business growth and development within the SGA and surrounding areas. This committee is comprised of those who have a significant ownership stake within the Pembroke SGA. Chaired by CBDA President, Chris Stone, President, Clark Nexsen