Issue Advocacy
CBDA is the Voice of the Business Community
CBDA staff, stakeholders, directors and members are continuously working to implement the vision for the Pembroke Strategic Growth Area (SGA) to serve as the city's urban core with a vertical mix of urban uses; great streets, mobility and transit alternatives; urban gathering places; environmental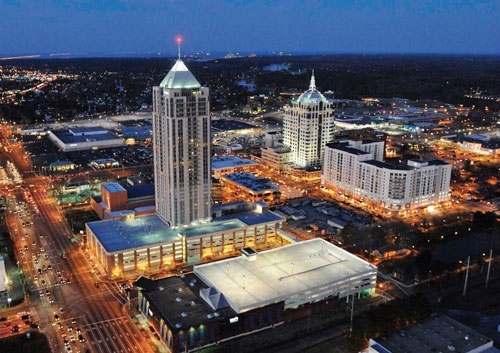 and neighborhood preservation and enhancement; green buildings; and infrastructure opportunities providing a variety of civic, commercial, artistic and ethnically diverse areas.
Currently CBDA's number one priority is extending the Tide light rail system to Town Center as the next step in creating a multi-modal regional transportation system throughout Hampton Roads.
CBDA meets regualarly with the city manager's office and city staff to focus on the following priorities for growth and development within the Pembroke SGA:
Implement Transit-Oriented Development around planned transit stations
Establish policies for alternative housing/workforce housing
Tailor a Form Based Code for each district
Establish a Cultural Arts District in the Core Area
Expand the Pembroke SGA to include Mount Trashmore Park and South Independence Commercial corridor
Design and build the entire length of Cleveland Street to Greenwich Road as a 'Complete Street' to be an attractive and efficient thoroughfare serving many modes of travel
Develop a public facilities strategy for City-owned lands considering recreation, library, museum, theaters and other uses
Extend "The Tide" Light Rail System to Town Center as the second phase of a multi-modal transportation system "connecting" our City and region.
Adopt a plan for "open space" options within the Pembroke Strategic Growth Area
Provide informative and appropriate "signage" on Virginia's I-264 interstate corridor directing vehicles to the "Uptown" urban core of our City.