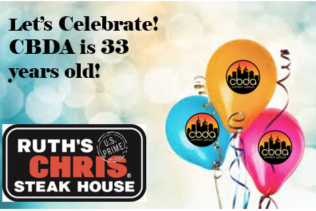 CBDA Anniversary Celebration - Celebrating Success!
Thursday, June 6, 2019 at 5:00 PM to 6:30 PM
Celebrating 33 years! Join us for a recap of CBDA's success over the last year. We'll present the annual CBDA President's Award to a CBDA member who has made a notable contribution in time and service to the organization.
Sponsored by MSA, P.C. and Suburban Capital