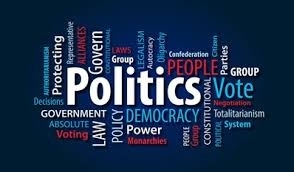 CBDA OCTOBER POLITICAL DEBATE LUNCHEON
Tuesday, October 30, 2018 at 11:30 AM to 1:15 PM
CBDA HOSTS CONGRESSIONAL DEBATE OCTOBER 30TH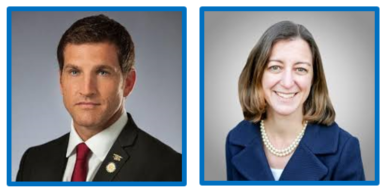 The Virginia Beach Central Business District Association will host a "Second District Congressional Candidates Debate Luncheon" with incumbent Congressman Scott Taylor and his opponent Elaine Luria, Tuesday, October 30, 2018 at the Town Center Westin Hotel. Networking: 11:30-12:00.  Luncheon/Program: 12:00-1:15 p.m.  (Debate scheduled to begin at 12:30 p.m.)
CBDA Board member Joel Rubin will moderate the debate.  "Joel's insight into politics and business as well as his involvement on the Central Business Association Board of Directors gives him the knowledge necessary to facilitate a fair yet informative program for CBDA members and their guests," states CBDA President Mark Slaughter.
"We are very pleased to host these two major party candidates for the Second District Congressional seat and look forward to hearing their opinions on issues of interest to the business community," Slaughter said.
 Tickets go on sale September 1st at:  http://www.cbda.net/events/october-political-luncheon/
The Central Business District Association is a non-profit organization and does not endorse candidates for public office.
THANK YOU TO OUR SPONSORS!
ARMADA HOFFLER
RACK AND MOCCIA
PENDER AND COWARD
TROUTMAN SANDERS
RIPLEY HEATWOLE COMPANY
TOWN CENTER OFFICE SUITES
KAUFMAN AND CANOLES
UBS
RUBIN COMMUNICATIONS GROUP
ZEIDERS AMERICAN DREAM THEATER
THE ESG COMPANIES
ENTERCOM VIRGINIA