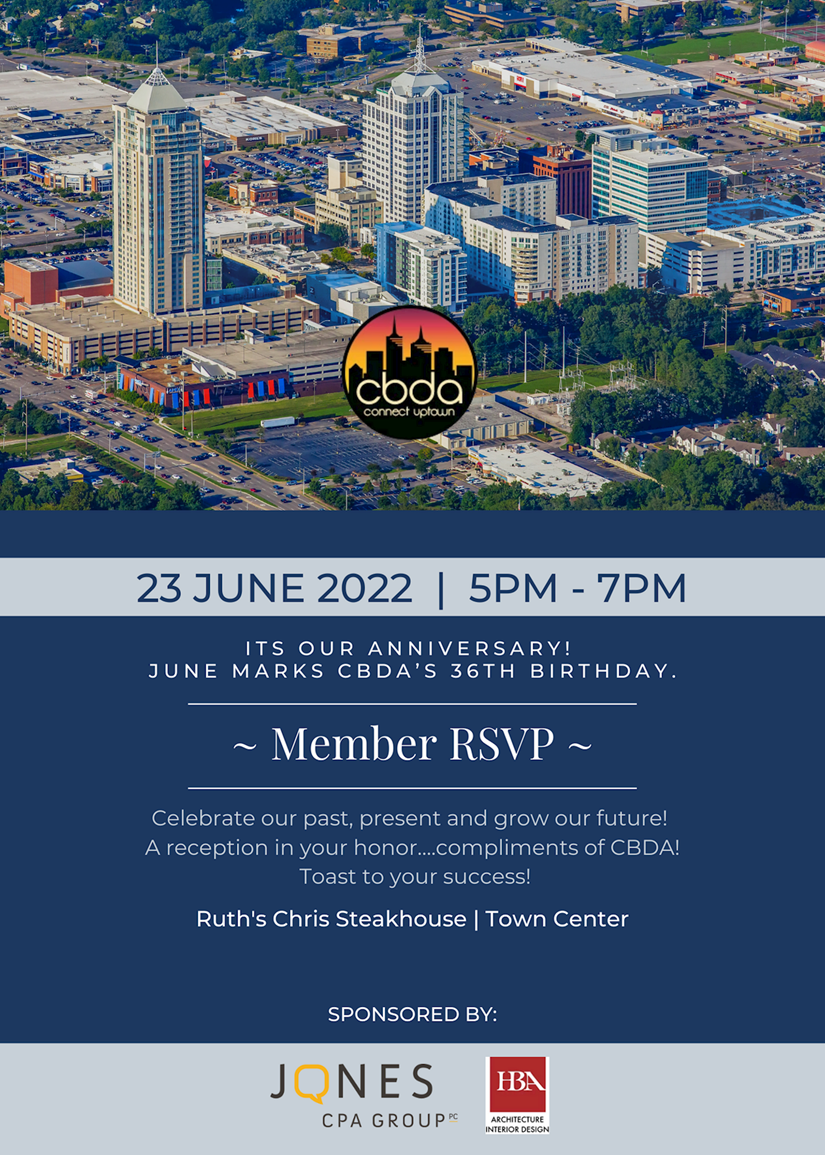 CBDA 36th Anniversary - Presidents Award
Thursday, June 23, 2022 at 5:00 PM to 7:00 PM
Its our Anniversary! June marks CBDA's 36th Birthday.
Celebrate our past, present and grow our future! A reception in your honor….compliments of CBDA!
Thank you for being an essential part of CBDA's success. Toast to your success!
Our coveted "Presidents Award" will be presented to a special CBDA member who has given their very best to our organization.
Hint: They are very active! SHHHHHH …… it's a secret.
Reserve your spot now. Its on us!!!
>>> CBDA MEMBER - RSVP HERE <<<

Event Date:
Thursday, June 23, 2022 - 5:00-7:00pm
Venue Name:
Ruth's Chris Steakhouse | Town Center
- Complimentary wine, beer and hors-d'oeuvres!
Event Sponsored by:
Jones CPA Group
HBA Architecture
Please note:
Each attendee must RSVP to this event for our catering and seating at Ruth's Chris.
*This is a CBDA Member only event. Non-members will not be admitted to the event unless accompanied by a CBDA member.
**PLEASE CHECK-IN UPON ARRIVAL**