Event Sponsorship
Another way to get involved and focus on your and your business!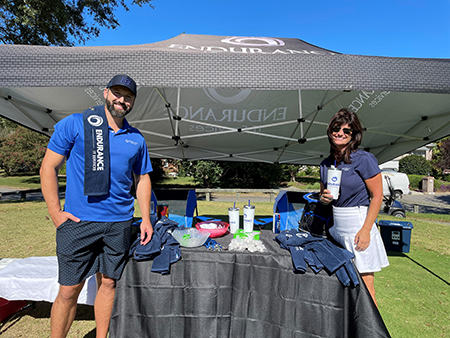 As a 501c(6) nonprofit organization, the CBDA derives its funding from two primary sources - membership dues and income generated from events. Sponsorship of our events guarantees a revenue stream from this source. We are pleased to offer the following benefits to our sponsors:
2023 Events
Princess Anne High School Internship Day Luncheon
April 1st, 2022
Student Involvement: 8am - 12pm
Luncheon 12 - 1:15pm
Town Center Westin Hotel, Guest speaker TBA.  
This wonderful annual event has grown from 20 students to over 120!  Working with PAHS staff and matching students with CBDA companies is the highlight of Princess Anne High Schools school year and ours!  CBDX (Our under 40 professionals) carefully and methodically select the CBDX Scholarships including the Alex P. Divaris Memorial Scholarship…..a young man who left an indelible mark in our community.  This scholarship is awarded annually to a student who not only excels academically, but who shows a strong commitment and desire to take an active role in the community.
$1,000 Sponsorship - sponsorship provides the CBDA Connection (distributed thousands of  interested people), company name on printed advertising and social media promotions.
PLEASE NOTE: We have multiple "sponsorship" types for this event.  See below: 
*EVENT SPONSOR - Promotes Your Business leading up to and on the day of this event.
*STUDENT HOST/SPONSOR - Your Business Hosts a Student(s) from Princess Anne High School ON the day of the event, by picking up (at pahs) and bringing your student(s) to your place of business, purchase of student(s) and your staff luncheon ticket. (details forthcoming)