Our Membership
OUR SUCCESS IS DUE TO OUR MEMBERS
The CBDA's objective is to serve as an advocate for its membership and to promote the growth and development of the business community within the Pembroke Strategic Growth Area. In doing so, it is recognized that progress and advancements in policies and amenities within this urban core ultimately benefit the entire city and the region as a whole.
 CLICK HERE TO JOIN CBDA TODAY!
Membership in the CBDA affords you the opportunity to become a part of this exciting and continuing economic development within the City of Virginia Beach. The organization works with government, community and business leaders in developing meaningful relationships to promote the area as a primary center for business, professional, financial, residential, and cultural activities. The CBDA also conducts informative meetings and events with special guest speakers, attracting prominent business, political and community leaders that also provide exceptional networking opportunities for members. These events, marketing and promotional programs are part of CBDA's mission of bringing individuals and businesses together with similar goals.
CLICK HERE TO JOIN CBDA TODAY!
Member Benefits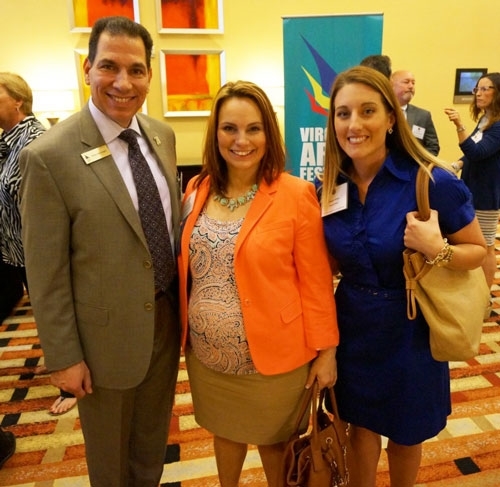 Every full time employee with your company is a CBDA member and may participate in all membership opportunities.
The CBDA has a strong committee structure that is member driven, with each committee addressing issues of importance to the membership. A full list of the committees with a description of each can be found on the Committees page of our website. The committees offer an opportunity for individuals to become even more involved.
We support and "connect" our members by creating networking opportunities, hosting events with informative speakers, and promoting news and happenings within each business. We host a number of luncheons each year, as well as an annual golf tournament, holiday party and after work happy hours.
At each of our luncheons we offer our members the opportunity to host a vendor table on which they may display materials or provide giveaways promoting their product or service.
We also invite our members to host the CBDA vendor table at YNOT Wednesdays Summer Concert Series held each Wednesday, June through August, on the Sandler Center plaza.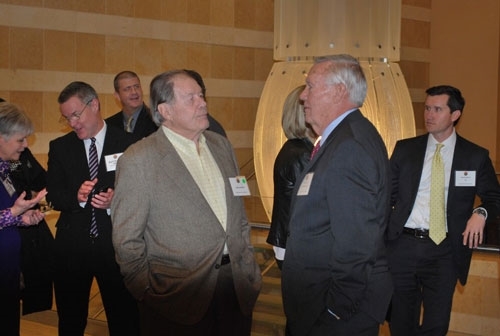 Sponsorship of our events provides members with the opportunity to promote their business as well. More information on sponsor benefits can be found at the bottom of this page.
Member employees who are under 40 years old are invited to join the CBDX, the next generation of leaders in the local business community. CBDX members are charged with furthering the mission of the CBDA by encouraging civic engagement and professional involvement. CBDX hosts and participates in a variety events each year, including socials, athletic events, educational forums, and meet-and-greets with local politicians and candidates for office. The CBDX's annual fundraising event, Casino Night, has raised more than $170,000 for local charities. CBDX also raises funds for the X scholarship awarded each year to select Princess Anne High School students who participate in CBDA Internship Day. Visit the CBDX page on our website for more information.
Members are encouraged to keep us informed of happenings within their companies so that we can post their "member news" on our website and social media pages. These pages are updated frequently and provide the latest information our members would like to share. Member news also is included in our weekly newsletter, CBDA Connection, which is distributed by email to a database of several thousand individuals within the local business community.
We post a list of members with contact information and a business directory on our website. We encourage all of our members to do business with each other and are pleased to make introductions whenever requested.
We are always open to new suggestions and creative ways to promote and connect our members. If you have an idea with which we can assistance in promoting your business to our membership, please don't hesitate to ask.
Sponsorship Benefits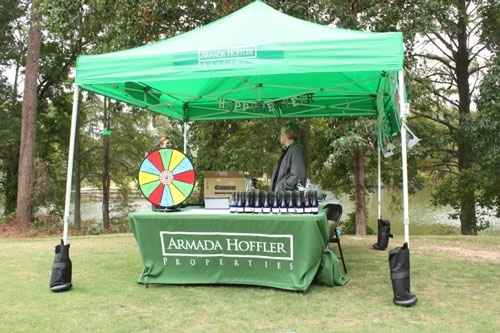 As a 501c(6) nonprofit organization, the CBDA derives its funding from two primary sources - membership dues and income generated from events. Sponsorship of our events creates a revenue stream from this source. We are pleased to offer the following benefits to our sponsors:
May Day Wednesdays Sponsors $1,000
Golf Tournament Sponsor $300 - $10,000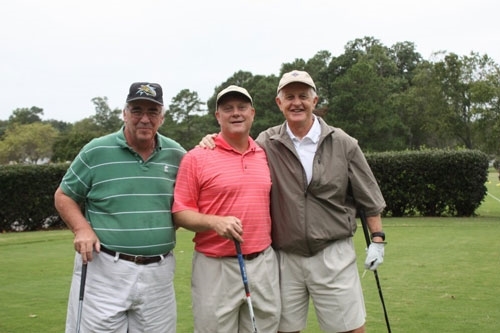 There are several sponsorship tiers for our annual golf classic. Presenting sponsorship opportunities begin at $10,000 and additional sponsorship levels are typically offered in increments ranging from $6,000 to $300. Final amounts and benefits will be determined annually by the golf committee. In previous years sponsorship benefits have included:
Last Night on the Town New Year's Eve Sponsorship
The Annual Last Night on the Town New Year's Eve Celebration at Town Center and Pembroke Mall is hosted by the Central Business District and produced by Beach Events as a city event. The CBDA VIP Party is a part of this event. In past years attendance at the event has reached over 10,000. Sponsorships range from $30,000 to $2,500. Final amounts and benefits will be determined annually. In previous years sponsorship benefits have included: