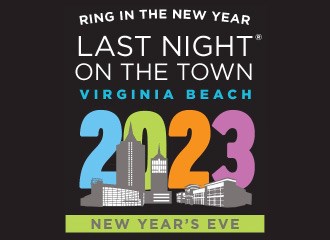 Last Night on the Town 2023
Date:
December 31, 2023 to January 1, 2024
Location:
Town Center - Columbus Street & Fountain Plaza
The Movement to Headline "Last Night on The Town"
with Special Guests The Collection and The Ries Brothers 
The Movement has been winning the hearts and minds of alternative reggae fans since their inception in Columbia, SC in 2003. Drawing inspiration from Sublime, 311, Slightly Stoopid, and John Brown's Body, they've made a name for themselves as reggae shapeshifters with a foundation of heavy drum and bass. Today, the band consists of founding member, lead vocalist, and guitarist Joshua Swain; bassist Jason Schmidt; drummer Gary Jackson; and keyboardist/multi-instrumentalist Matt Goodwin. Their seventh studio album, Ways Of The World (2019) debuted at #1 in the Billboard Reggae Chart and remained in the Billboard Reggae Top 10 for more than 40 consecutive weeks. The band's eighth studio album, Always With Me, was released July 29, 2022 on the band's R4RE Records imprint. It explores new musical territory while staying true to their champion sound. Featuring collaborations from their influencers-turned-peers, Slightly Stoopid, Iration, and Clinton Fearon, and contemporaries HIRIE and Soom T, for The Movement, the only path is forward, pushing the boundaries and the future of reggae.
Fronted by David Wimbish, The Collection hails from North Carolina. Impressively, the band logged thousands of miles on the road, generated millions of streams, and earned praise from American Songwriter, Glide, Parade, and more all before signing to Nettwerk. With three full-length releases, three Eps, and a number of singles in their repertoire, the band's extensive catalog is complimented by their robust and raucous live show that has built a devout fanbase. The Collection has toured with The Oh Hellos, RIPE, Tall Heights, and Nettwerk's own Sammy Rae & The Friends.
The Ries Brothers (pronounced "Rees"), a duo from St. Petersburg, FL, blend rock, blues, jam, funk, and reggae into a soulful-sophisticated sound. Older brother Charlie (27) sings lead vocals while simultaneously playing drums and keyboard bass, giving the band its unique and full sound. Younger brother Kevin Jordan (24) completes the band's "sonic creativity" on guitar, ukulele, and melodica and provides background vocals. The band started playing the Florida bar circuit as young teenagers where they were discovered by the band Chicago and taken out on two regional tours, prompting them to leave school and focus on music full time.
Virginia Beach's signature New Year's Eve celebration begins at 6:00 p.m. ET at Virginia Beach Town Center on December 31, 2023
VIP tickets Now on sale!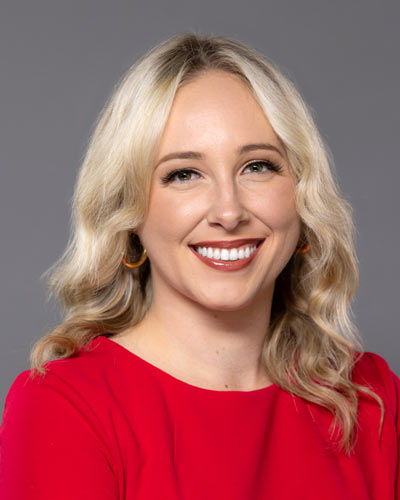 Created by the Central Business District Association, Last Night on the Town (LNOTT) is now in its tenth year at Virginia Beach Town Center and is a FREE celebration suitable for the entire family.
Last Night on the Town 2023 is presented by CBDA, Town Center, Armada Hoffler, and the City of Virginia Beach. This year's media sponsor is WVEC 13NewsNow.

About Virginia Beach Central Business District Association
CBDA serves as an advocate for its members and supports the growth and development of the business community within the Pembroke Strategic Growth Area. In doing so, it is recognized that advancements in policies and amenities within this urban core ultimately benefit the entire city and the region as a whole. 
CBDA works with government, community, and business leaders in developing meaningful relationships to promote the area as a primary center for business that offers unique professional, retail, residential, cultural, and recreational opportunities. It provides a forum to identify and define issues of importance to its membership, including the attraction to and retention and growth of businesses within the Pembroke Strategic Growth Area. 
CBDA hosts a variety of informative and educational programs and events attended by prominent business, political, and community leaders. These events provide exceptional networking opportunities for members and bring together individuals and businesses with similar goals in support of the Pembroke SGA. 
About

IMGoing

 
Based in Virginia Beach, IMGoing is a premier producer of concerts and events throughout the state of Virginia. IMGoing operates the Atlantic Union Bank Pavilion (Portsmouth, VA) and Virginia Beach Events, the entertainment and events program for the city of Virginia Beach. In addition, IMGoing promotes events at venues throughout the State, including The Hampton Coliseum, Chrysler Hall, Altria Theater, Roanoke Performing Arts Center, and Carpenter Theatre. In addition to the nationally touring artists and festivals, IMGoing has produced many community and military events. No matter the size of the event, IMGoing's team of experienced professionals is up to the task.  
Date:
December 31, 2023 to January 1, 2024
Location:
Town Center - Columbus Street & Fountain Plaza